Cycling Tours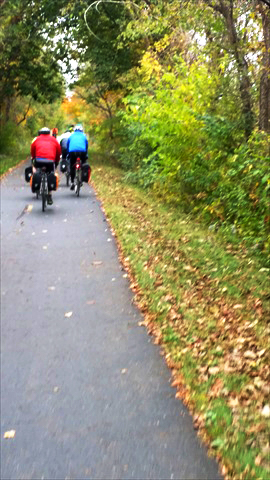 Cycling old railroad tracks that have been converted to trails is a unique experience. Most commonly known as Rails to Trails, there are hundreds of miles of trials to discover and ride safely without the worry of cars, buses, or trucks. Most of the trails were once the main commercial routes in the eastern United States, and riding them is like taking a step back in time. Let us plan a custom cycling tour for you, and all you have to do is pedal.
The Great Allegheny Passage Trail
Connecting to the C&O Trail (see below) is The Great Allegheny Passage Trail from Pittsburgh, Pa. to Cumberland, Md. It is 158 miles of historical riding that crosses both the eastern continental divide and the Mason Dixon line.
The Erie Canal Trail
In upstate New York, The Erie Canal Trail winds 360 miles along the famous Erie Canal from Albany, New York to the breathtaking Niagara Falls in Canada. A great week of cycling.
The Katy Trail
The Katy Trail in Missouri offers 237 miles of picturesque riding along the Missouri River and follows some of the same routes of Louis & Clark on their epic journey to the west.
The C&O Trail
The C&O Trail is 184.5 miles of riding along a historical canal towpath that follows the Potomac River, which once provided commerce between Washington, DC and Cumberland, Maryland. The canal, built between 1828 and 1850, is a national historic park.