Kilimanjaro
Climbing Africa's Mount Kilimanjaro is one of life's greatest adventures and a cultural experience that you, your family, and friends will cherish for a lifetime. Located on the boarder of Tanzania and Kenya, Mount Kilimanjaro sits in one of the most diverse regions in the world. You will climb through five eco-systems on your way to the summit. Worldwide Adventure Guides has completed many routes on Kilimanjaro, and we believe the Machame route is the most interesting and diverse. The route traverses around the mountain, providing the most amazing views of the famous hanging glaciers and allowing for proper acclimatization.
Custom Trips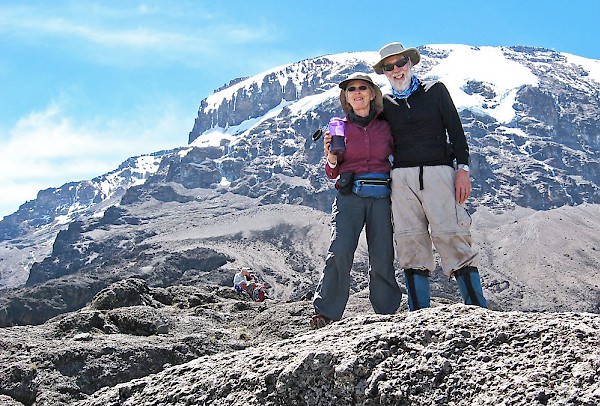 Worldwide Adventure Guides specializes in small groups having exciting cultural experiences and successful mountain climbing adventures. Too often we've seen big outfitters detached from the people and culture of the region and sometimes even their clients. We work as equal partners with the guides and porters from the local tribes that have worked on the mountain for years. As a result, our approach helps ensure a rewarding cultural exchange, a successful climb, and lifelong friendships.
Physical Demands
The physical demands for this climb are very reasonable for those who exercise regularly. We take a full seven days on the mountain to maximize acclimatization and summit success. We know this climb well. There are a few very important things you must do to assure your summit success, and we will do everything possible to make sure it happens. During the climb we do an excellent job monitoring your health and wellbeing to prevent small issues from becoming larger ones and ruining your trip. Before the climb we are available for unlimited consultation on gear selection, packing, and training tips.
Safari Time
After the climb we go on a magnificent and relaxing five day safari visiting the great plains of the Serengeti, the breath-taking Ngorongoro Crater, the ancient Olduvai Gorge, a traditional Masai village, and much more!